OUR PARTY PACKAGES
Whether you're organizing a grand wedding, a corporate gathering, or milestone birthday, we've got something for everyone! We'll make sure your special day has the perfect atmosphere. So plan your event, and get ready to toast to the good times!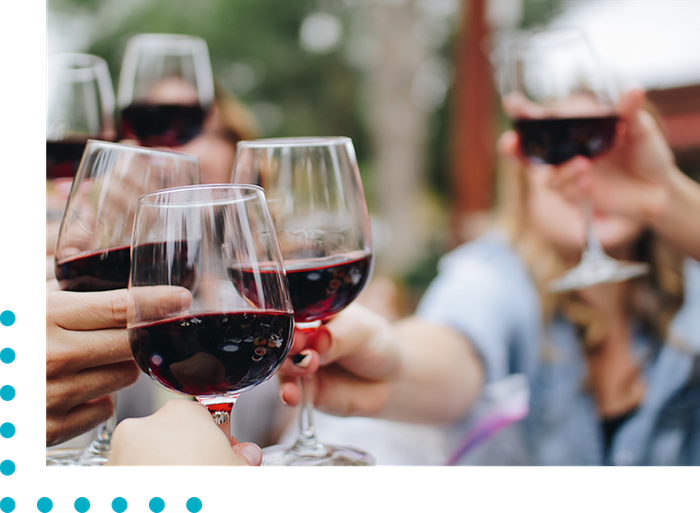 A Drink for Every Budget
When you choose our private bartending services, you'll be able to work with us to craft the perfect package for your party! We have drinks that fit into any budget, and our suggested packages come with your very own dedicated staff, rentals, and products. So come on, let's get the party started!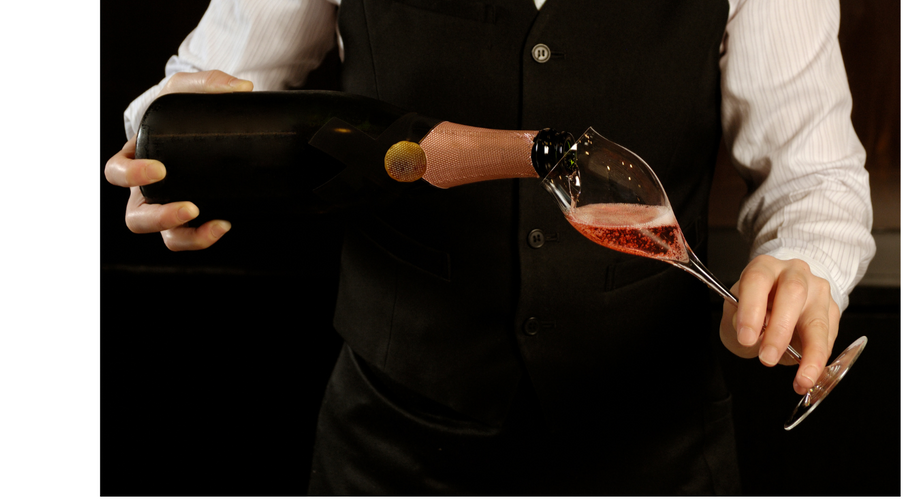 BarKeep Package
Do you want the luxury of a restaurant experience in the comfort of your own home? Our Barkeep Package is the perfect solution for you. We provide an expertly trained bartender and a shopping list for alcohol tailored specifically for your occasion - talk about making life simpler!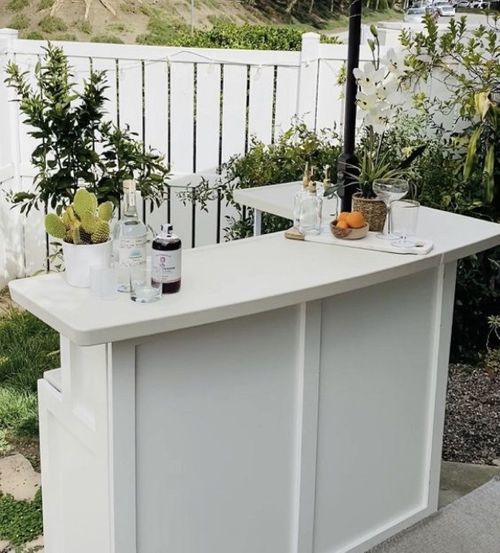 On the Rocks Package
If you're looking for a night with true pampering, our 'On the Rocks' Package is perfect for you! Enjoy being able to relax without the worry of making and serving drinks. We'll bring the bar and the barman right to you - simply let us take care of the essentials while you sit back and indulge. We'll give you that night-out vibe right at your own door!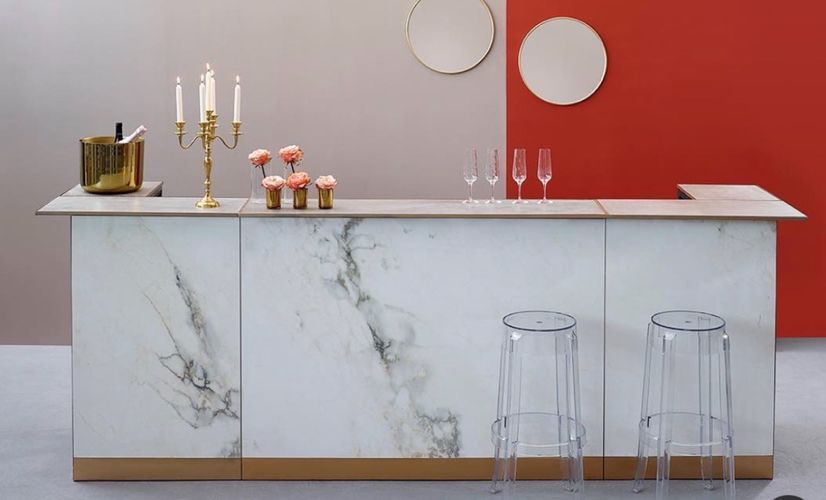 Top Shelf Package
If you're throwing a big celebration, a corporate event, or simply looking to impress your guests, our 'Top Shelf' Package has got you covered! This package has three distinct options: 'Salud', 'The Mini Bar' and 'Shaken, Not Stirred', so you'll be sure to cater to any beverage desires. Not only that, but you get the full restaurant bar experience, that comes complete with the necessary licensing.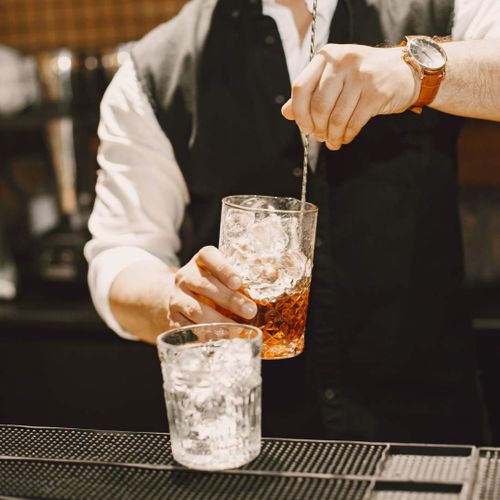 Mixology Package
Would you like to add some fun to your day or night? Our 'MIxology' Package offers the perfect opportunity to see if you have what it takes to be a real mixologist! With detailed lessons from our top qualified bartenders, you can pick up some essential skills and practice making delicious cocktails. So why not give it a go and have a blast in the process?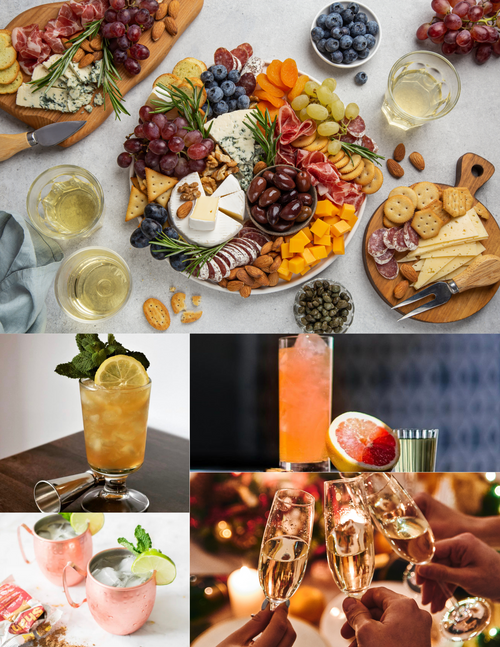 Board and Buzz'D Package
Treat yourself to a night of indulgence with 'Board and Buzz'd' Package! An assortment of top-shelf drinks and a selection of French delicacies provide an unbeatable combination for you to sample - what better way to live out that saying that there is nothing better than food and drinks? So why wait? Come try this tasty treat today - delivered right to your doorstep!
Let Us Help You Put Together the Perfect Package For Your Event
Reach out to us today, and let's get started on crafting the perfect bar service experience for your guests. Curious about some of our additional services? Check those out below.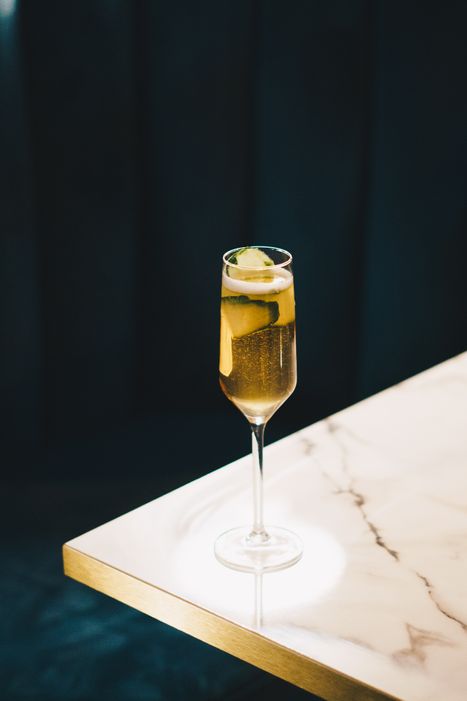 If you're hosting a event, don't accept anything less than having the right kind of glassware. At P² Bar Events we provide twelve different types of glasses to choose from, giving you the perfect glass for your event. Whether it's a Rocks glass or Champagne flute or anything in between - we have you covered. Ensure your special occasion is executed to the highest standard and invest in the proper glassware.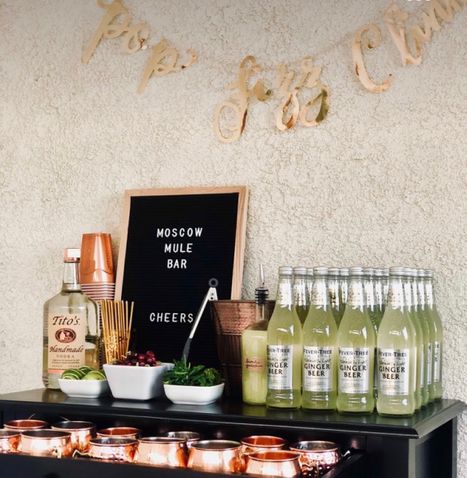 Is your event space looking a bit empty? Do you want to create a real wow factor for your guests? Let P² Bar Events be your go-to for quality décor rental. Transform your event with amazing backdrop decorations, signage, and bar top décor. Guaranteed to create the perfect atmosphere for some memorable photos. No matter the style, we can make it come to life and impress your guests with the very best.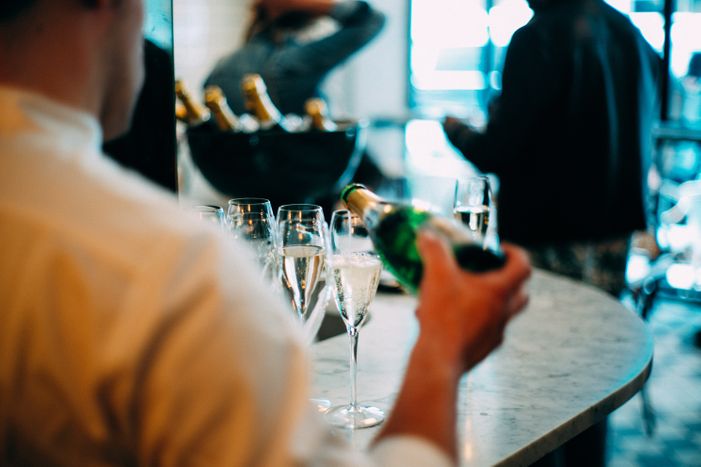 Treat your guests to a luxurious experience at your event. With our custom add-ons, you can hire additional bartenders, servers, and waitstaff to make sure drinks are served quickly and tables are kept clean. No more long lines at the bar - add an air of class and sophistication to your special occasion. Upgrade your event with P- Squared Bar Events and make a lasting impression on your guests.
Make Your Event The One They Won't Forget