Additional Options
The finishing touches can really make your event shine. Our special add-on packages can give you the perfect star-filled boost! Signage, bar tops and backdrop decor are just some of the tasteful and custom items you can choose from. You'll also keep your event running smoothly and your guests entertained with additional staff. Let us know how we can help make your next occasion truly memorable.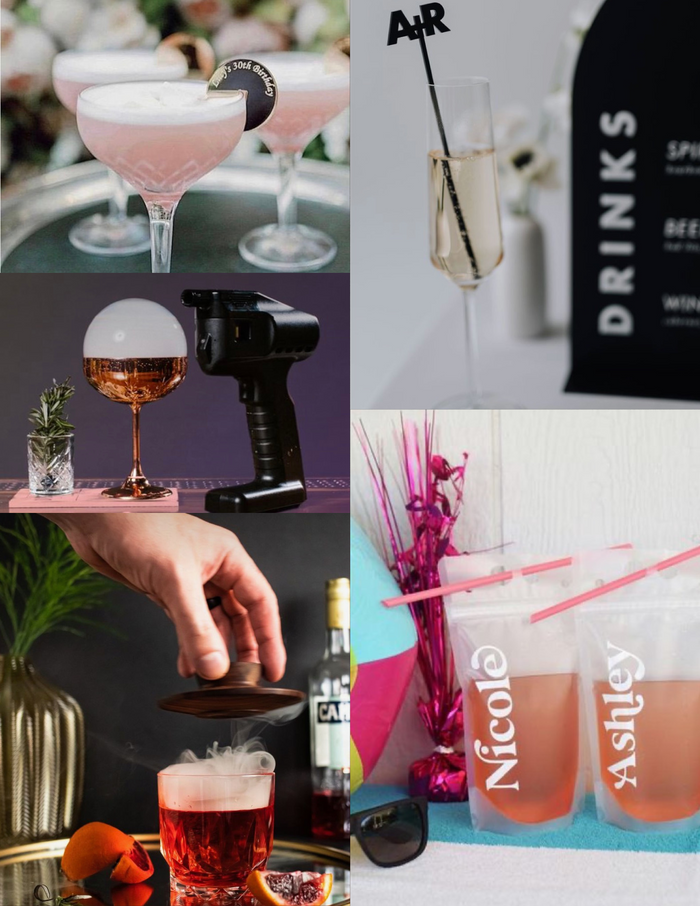 Personal Touch 
At P² Bar Events, we understand how important it is to create the perfect atmosphere for your next event. That's why we offer unique and tasteful personal touches such as our stunning cocktail stirrers, cocktail toppers, cocktail smoker, dry ice bubble gun, adults goodie bags and much more. Allow us to help you set the mood and make your event even more special!
DISPLAYS
Is your party missing that "wow factor"? Our display backdrops are the perfect solution! From showcasing your drink-ware to displaying signage, our large, flat surfaces are designed to stand vertically to make an unforgettable impression. Book your rental today to make sure your party stands out!
ADDITIONAL STAFF
Hosting the perfect event takes more than just one person. With our service add-ons, our team can help make your night shine even brighter. Hire our bartenders to keep the drinks flowing, or rent experienced servers and waitstaff to lend a hand throughout the night - we can assist you in making it memorable.
WHY CHOOSE US?
No event is ever completely perfect, but with P² Bar Events, you can get pretty close. Don't settle for less than the best for your next gathering; when you hire P² Bar Events, you are guaranteed to receive the highest quality, experienced bartending staff and a unique, creative touch. For unparalleled excellence in event services, choose P² Bar Events.