Charcuterie
A delicious charcuterie board is a must for any gathering or celebration! Let P² Bar Events take care of everything--from preparing and plating to serving and making sure everyone's bellies are full--so you don't have to worry about a thing.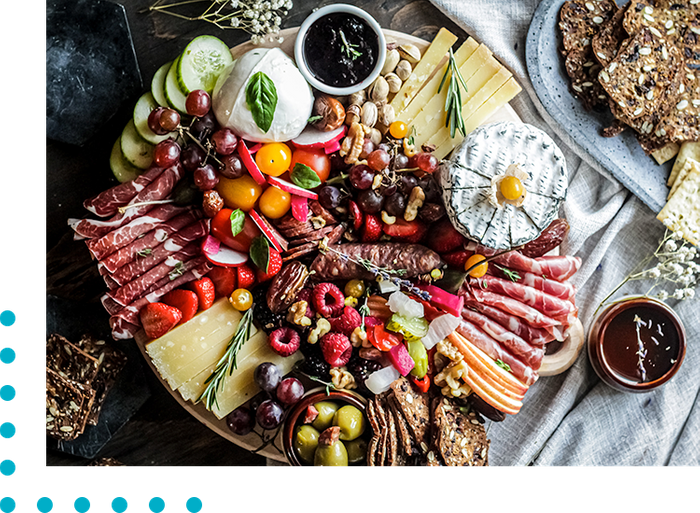 SHAR - KOO - TUH - REE
Charcuterie is a unique culinary expression featuring the creation of an appetizing assortment of smoked meats, cheeses, vegetables, crackers, fruits and small bites of food, ordered nicely on a flat wooden serving platter, known as a 'Charcuterie Board'. Derived from the French word for "cured meats," Charcuterie dates back to the 15th century.
A TIMELESS TASTE
Experience a blast from the past by indulging in a charcuterie board! These tasty spreads originated in 15th-century France and were a favorite of the noble class due to the long-lasting durability of cured meats. Today, charcuterie boards still offer an array of delectable treats, from fresh fruits and veggies to smoked meats and sausages - so why not try one for yourself and indulge in a little bit of history?
OUR CHARCUTERIE SERVICES IN NORTHERN VIRGINIA, DC, AND MARYLAND MARKETS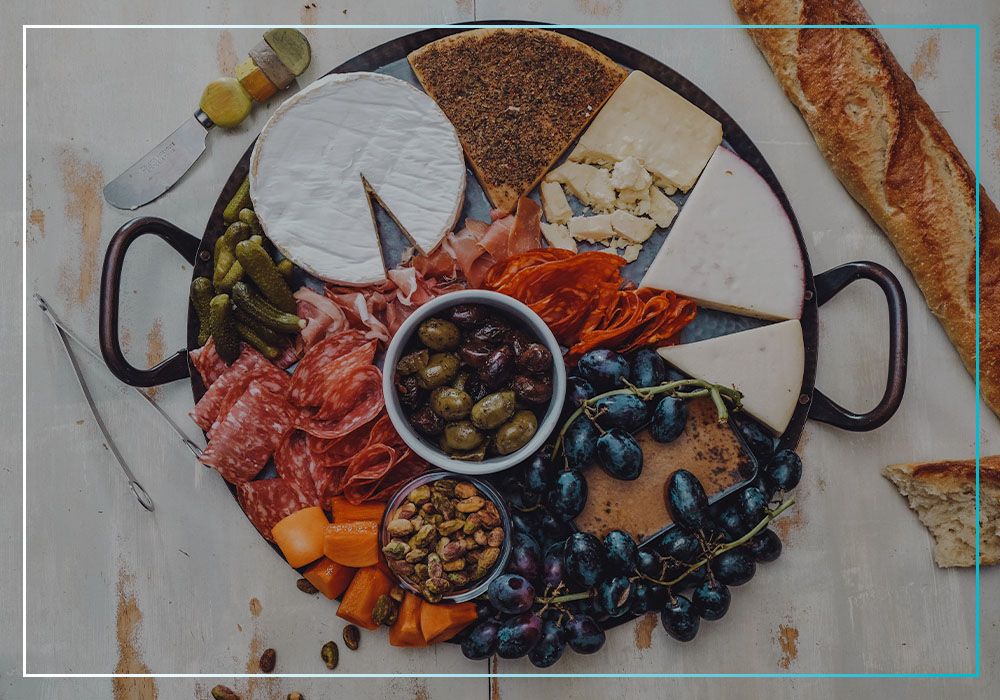 THE BEST CHARCUTERIE BOARD AROUND
If you're looking for an impressive and delicious way to feed your guests at your next party or event, a charcuterie board is just what you need! P² Bar Events specializes in creating the perfect charcuterie board for any occasion, with a variety of options to satisfy all of your guests' cravings.
P² Bar Events is dedicated to bringing you the best charcuterie board possible. Whether you want a small charcuterie board for a cozy evening in or a fancy charcuterie board for a very special occasion, we have you covered. With a keen eye for detail and a passion for creating delicious combinations, our team of experts will work with you to tailor a board that suits your tastes and event perfectly.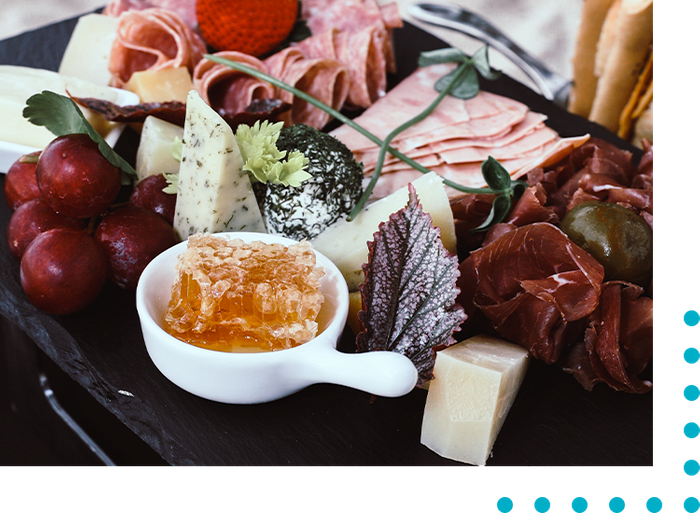 CUSTOMIZED CHARCUTERIE BOARD DELIVERY
Are you too busy to pick up your charcuterie board? No problem! P² Bar Events can take care of everything, including delivery. We understand that life can get hectic, and we want to ensure you can enjoy your charcuterie board stress-free. Our team will work with you to ensure that your board is delivered fresh and on time, so you can sit back and relax.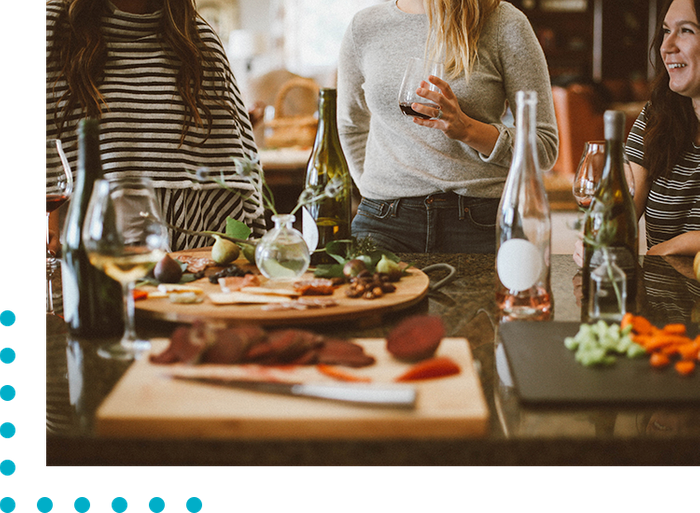 THE PERFECT CHARCUTERIE BOARD FOR YOUR LARGE PARTY
One of the most popular options is the charcuterie board for a large party. P² Bar Events can provide you with a customized board filled with all your favorite meats, cheeses, fruits, crackers, and more. Your guests will be impressed by the beautiful and tasty presentation and will surely be talking about it long after the party is over.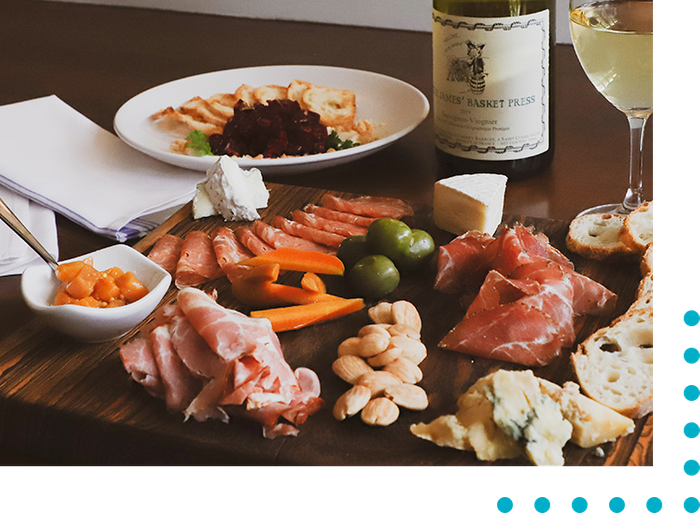 CHARCUTERIE BOARD IDEAS
Are you looking for new and exciting charcuterie board ideas? P² Bar Events has you covered! Our team is constantly exploring new flavors and combinations to bring you unique and delicious options. Whether you are a fan of a simple cheese and meat board or want to try something more extravagant, we have something for you.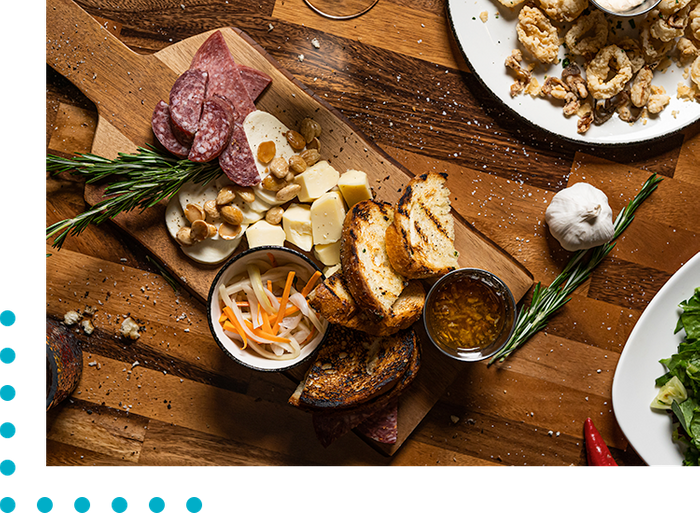 PERSONALIZED CHARCUTERIE BOARD
Want to add a personal touch to your charcuterie board? P² Bar Events offers personalized charcuterie boards that can include your favorite cheeses, meats, fruits, crackers, and more. Our team is always happy to work with you to create a board that reflects your individual style and preferences.
THE PERFECT CHARCUTERIE BOARD AWAITS YOU
P² Bar Events is convinced that charcuterie boards aren't just a nice touch - they're essential for any gathering that wants to bring the class! So serve up a stunner of a spread at your next get-together, with all the meats, cheeses, fruits, and veggies your guests could dream of!
From a small charcuterie board for a movie night to a custom charcuterie board for a special occasion, P² Bar Events is here to provide you with the perfect spread that will satisfy any appetite. Let us take care of everything. Contact us today to get a quote and start planning your perfect charcuterie board!